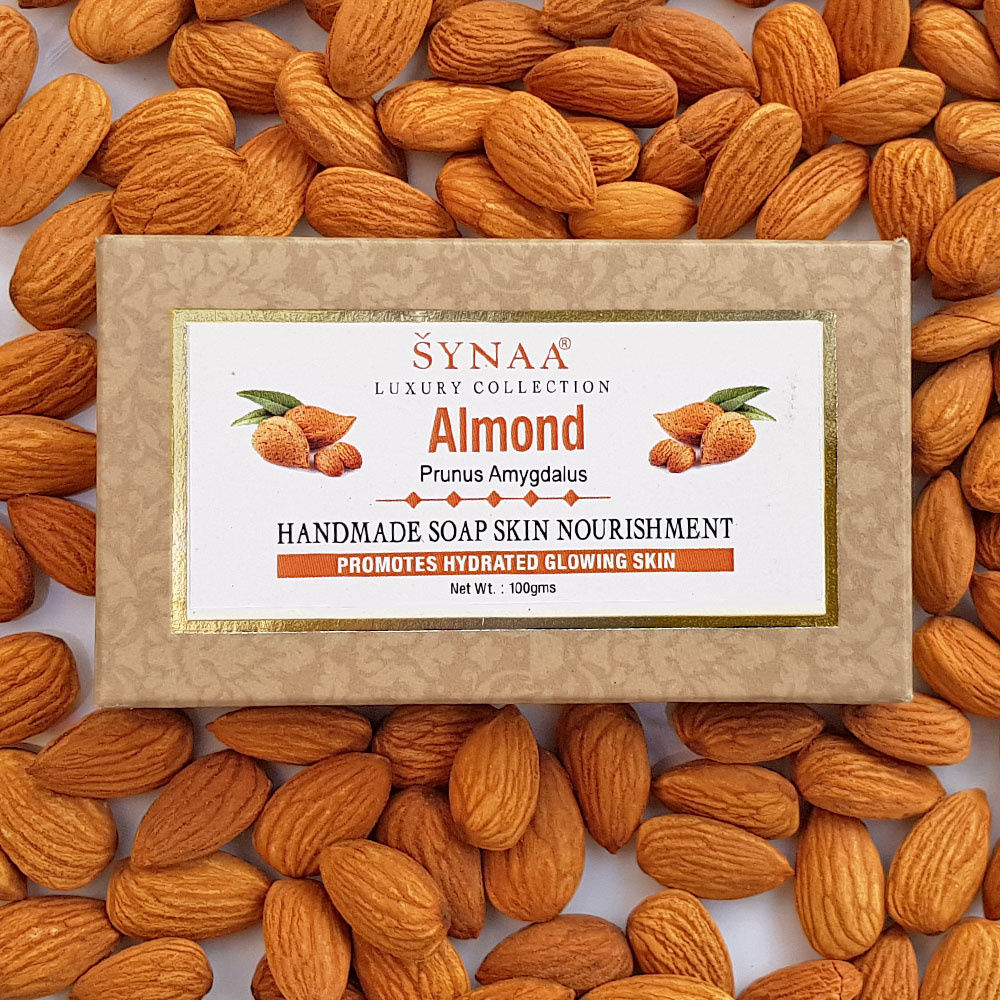 Benefits of Almond Handmade Soaps
Almonds can be sweet or bitter. The bitter almond is lightly broader and shorter than the sweet kind. Bitter almonds can not be eaten but are used in almond oil, perfumes or cosmetics. Sweet almonds come in two forms: thin and thick skinned. Thin skinned type are higher in calories, but more valuable overall. Almonds can be eaten raw as whole almonds, used as almond oil, in almond paste, or as powdered almonds.

Benefits of Almonds!
Antioxidants, Nutrients, Vitamin E, Homemade Skin Care, Hair Care
MORE HERE … NATURAL HANDCRAFTED SOAP. –
We use Almond on those soaps